Good evening scabies & genitals! Meet the cast of X/RED'S

h o t

new series: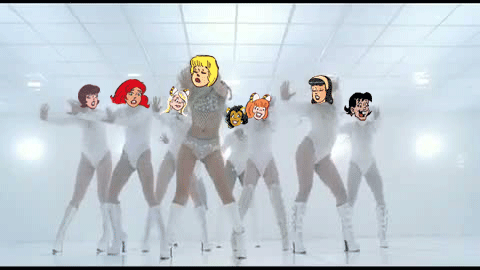 Set in the present day and based on the srsly [mention]iconic[/mention] Archie Comics characters, "Riverdale" is a surprising and subversive take on Archie ([Mention]R0K[/Mention]), Betty ([Mention]Janelle[/Mention]), Veronica ([Mention]Razzi X[/Mention]), Jughead Jones ([Mention]dinvy[/Mention]), Josie ([Mention]London.[/Mention]) and their friends, exploring the surrealism of private forum life -- the darkness and weirdness bubbling beneath x/RED's wholesome facade and fragile servers.




As a new Demigod era begins, x/RED is seismically shook from the recent, tragic

death

account deletion of high school golden boy [Mention]Miguel[/Mention] - and nothing feels the same... Archie [Mention]R0K[/Mention] Andrews is still the all-American teen, but the summer's events made him realize that he wants to pursue a career in music - not follow in his dad [Mention]Tina[/Mention]'s footsteps - despite the sudden end of his forbidden relationship with Riverdale's young music teacher, Ms. Grundy ([Mention]Raven[/Mention]). Which means Archie doesn't have anyone who will mentor him - certainly not singer Josie [Mention]London.[/Mention]McCoy, who is only focused on her band, the soon-to-be-world-famous Pussycats (feat. [Mention]BYC[/Mention] & [Mention]DQC[/Mention]).




It's all weighing heavily on Archie's mind - as is his fractured friendship with budding writer and fellow classmate Jughead [Mention]dinvy[/Mention]Jones. Meanwhile, girl-next-door Betty [Mention]Janelle[/Mention]Cooper is anxious to see her crush Archie after being away all summer, but she's not quite ready to reveal her true feelings to him. And Betty's nerves - which are hardly soothed by her overbearing mother Alice ([Mention]Crystal Whore[/mention]) aren't the only thing holding her back.




When a new member, Veronica [Mention]Razzi X[/Mention]Lodge, arrives in town from Halsey, Brooklyn with her mother Hermione ([Mention]Dirrty[/Mention]), there's an undeniable spark between her and Archie, even though Veronica doesn't want to risk her new friendship with Betty by making a play for Archie.




And then there's THAT bitch Cheryl [Mention]WalkAway[/Mention] Blossom... x/RED's Villainess Queen Bee is happy to stir up trouble amongst Archie, Betty, and Veronica, but Cheryl is keeping

really gay

secrets of her own
What, exactly, is she hiding about the mysterious death of her twin brother, [Mention]Miguel[/Mention]? x/RED may look like a quiet, sleepy stanbase, but there are dangers and [Mention]Cameron Frye[/Mention] lurking in the shadows...


.

#SNSJuly11
To commemorate the 1-year analversary of our B00P-FM Spotify playlist, I'll be premiering a brand new one (co-curated by R0K) aptly titled 'B00P FM II' this upcoming Tuesday in conjunction w/ #SNS worldwide premiere. Throughout this thread, I'll be doing a mid-year countdown of the

Top 50 B00PS of 2017

we've collectively stanned so far this year!!!