[center]
Our heroine Martina was enjoying her time in the region of Royale, and after beating Maleficent and receiving the Douche Water badge, she decided to proceed to the next island and take on the 6th gym leader.
Finding the 6th gym leader proved no easy feat, as he was found picking fights and flip-flopping through the 4 islands of Royale.
Gym Leader Jimmyboy
Normal Type Expert
[mention]Jimmyboy[/mention]
A natural born devil's advocate, Jimmy found himself at home with the ever-shifting nature of Ditto and made it his primary pokemon. Although having the upper hand on Martina throughout the match, Jimmy found it would have a greater shock factor to tap out and give Martina the badge.
You receive: The Wig Shift Badge
"Surely there was a way I could win this fair and square!" thought Martina, although the thought of being a step closer to the Royale League enticed her to move on.
Surfing out of Chalupaville in her newly caught Feebas, Martina found herself in the outskirts of Urbana, in which she would find the 7th gym leader.
Gym Leader London
Psychic Type Expert
[mention]London.[/mention]
Martina found London basking in the sunlight under the newly-built atrium on her gym. Her Alakazam combed her luscious mop with it's two spoons while some female singer played on London's radio, although Martina was not able to decipher who this flop singer was.
London's psychic-type team proved no match for Martina's Lampert, who annihilated with it's ghost-type moves.
You receive: the Miss Cleo Badge
Along with the badge, London offered Martina a pokemon makeover by her Alakazam. Martina chose Feebas, who embraced it's newfound beauty and confidence.
Huh? Feebas is evolving!
Martina realized she would find the final gym leader in the island of Nina. She quickly hopped on her Milotic and headed to face...
Gym Leader Crystal Whore
Dragon Type Expert
[mention]Crystal Whore[/mention]
Showing a clear obsession with charts from an early age, Crystal felt urged to trump all other gym leaders in the Royale islands and become it's top gym leader. A natural born SJW, she uses "they" pronouns and is fighting the prison-industrial complex on Royale, which is perpetuated by the Champion's royal family.
Unfortunately for Miss Whore, her dragon type moves were not effective against Martina's leading lady Primarina, and she quickly succumbed to the fairy.
You receive: The Bonina Badge
Although panic stricken by her loss, miss Whore kept her composure together and urged Martina to rush to the snowy mountain in the island of Nina - named Royal Peake - where she would find the Pokemon league and take on the grand challenge.
On her stroll to Royal Peake, Martina encountered a purple-haired Beauty called Nightmera, who would make occasional stops in the islands of Royale and urged random citizens to join her dying cult, named The Villains.
Martina avoided eye contact and kept it going....
Upon reaching Royal Peake, she stocked up on Revives, potions and full restores.
It was time to take on the best trainers on the Royale Region.
****ELITE 4****



STUPENDA
Ghost type expert
[mention]La Stupenda[/mention]
A native gayreek herself, Stupenda is no stranger to the island life. She found herself training ghost type pokemon after a Misdreavus gravitated to her emo and suicidal aura. Fast forward a few years, and Mismagius is her companion and primary pokemon.
TINA
Ice type expert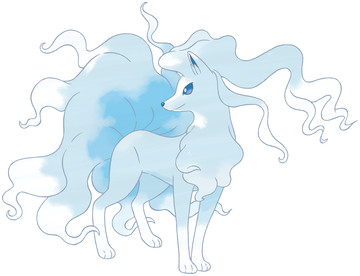 [mention]Tina[/mention]
Growing up in the icy mountain of Royal Peake, Tina didn't think there was life outside of her igloo and her frozen dildo collection fashioned by her Royalan Vulpix. Her surroundings allowed her to build a formidable ice-type team, including a Royalan Ninetails that led the pack.
SAILORVENUS
Fairy Type Expert
[mention]SailorVenus[/mention]
A native of the town of Royalsilia, Sailor Venus found herself succumbing to the boredom and liquor filled nights prior to finding her true life's calling: being a Sugar Baby. Many dickings and sugar daddies later, Sailor Venus was able to afford the luxuries of the islands and a strong fairy-type team. It is rumored her elite four title was purchased by her recent Kanto sugar-daddy.
THIRD WARD TRILL
Dark Type Expert
Although powerful, THIRD WARD was denied gym leader title. Not even in the fictional area of Royale were dark types deemed enough to be deserving of their own gym. Indignant, TWT defeated all the Royale gym leaders and became the next best thing, an Elite 4 member.
CHAMPION
Angela Merkel
[mention]Angela Merkel[/mention]
Merkel's ancestors discovered the Royale region, and she was rightfully appointed the title of the region's first champion with her purebred Arcanine. The blonde beauty held the prestigious title of appointing the elite four, and even got a couple extra coins from a Kanto deposit as of late. She credits her success on the premium weed bought from the best cultivator on the islands, the Grass gym leader Cashmere.
While putting up a good fight, the League stood no chance against Martina's team and type advantages.
Martina is our new champion!
As the new Champion, martina received many generous prizes from the league, including:
1) A 2-for-1 coupon to Angela's hairstylist.
2) A rimjob from TWT.
3) A hefty monetary contribution from Sailor Venus' Kanto Sugardaddy.
4) Ramona's Sao Paolo bottled tears, courtesy of Tina.
5) A signed Emily's Scrotum poster from Stupenda.
And that concludes our story.
[/center]