Welcome to 12th ROYAL Edition: X-Men!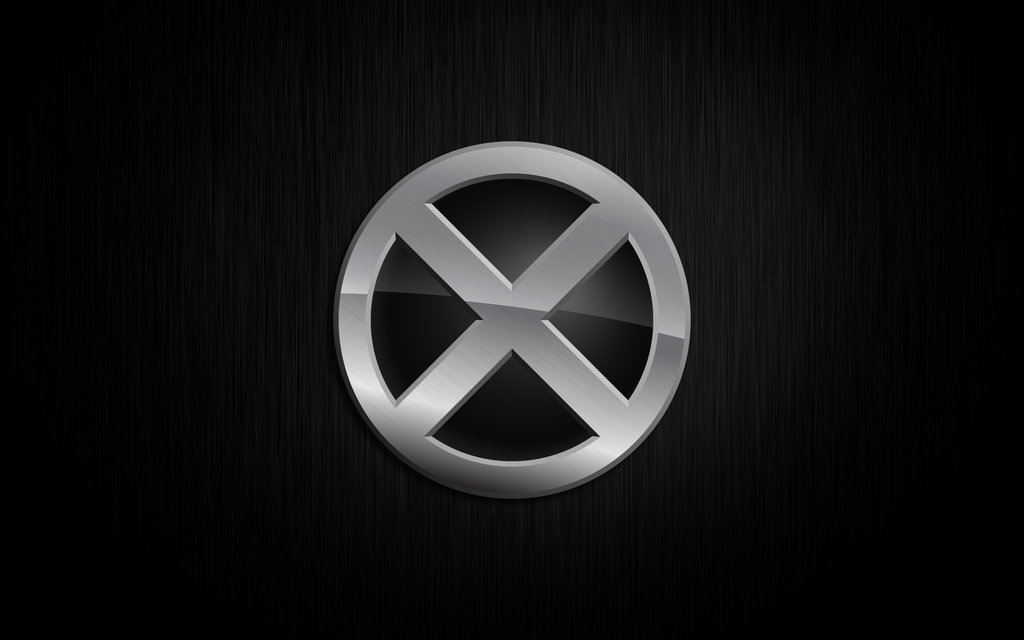 SailorVenus as Dazzler (Alison Blaire)

Powers
Dazzler can transduce sonic vibrations into various types of light. She prefers utilizing music, particularly that which is rhythmically sustained. She can generate illumination, create realistic holograms, emit pulses or strobes to blind or disorient others, and fire laser-like cutting beams or "solid photon" concussive force beams. She is immune to the harmful effects of bright lights and loud noise. Also highly skilled athlete and roller skater, a good hand-to-hand combatant, and a talented singer, actress, and dancer.
Maleficent as Emma Frost/White Queen

Powers
Emma Frost is a mutant who possesses various telepathic talents. Emma can read minds and project her thoughts into the minds of others, project psionic force bolts which have no physical effects but which can affect a victim's mind so as to cause the victim pain or unconsciousness, and can also induce mental pain merely by touching the brow of her victim. Emma can telepathically "sedate" her victims so that, if already rendered unconscious, they remain so for as long as she continues to "sedate" them. It is unknown how effective her "sedating" ability is on victims who are awake. Furthermore, as a consequence of continued mutation, Emma can now transform her skin and hair into a diamond-hard form at will. In this form, Emma is nigh indestructible except for one small flaw that, if exploited, can cause her to shatter. Whilst in her diamond form, Emma's telepathic abilities are suppressed.
Raven as Jean Grey/Phoenix

Powers
Telepathic powers enabling her to read minds, project her thoughts into the minds of others, initiate astral travel, and mentally stun opponents with pure psionic force, among other talents. She also possesses Telekinesis, allowing her to levitate and manipulate objects and others, generate force fields, fly, and stimulate heat molecules to generate concussive blasts. Disintegration Jean can telekinetically rip apart a being's molecules, destroying them. Energy Manipulation Jean can manipulate and absorb any kind of energy. She can redirect energy and control it. Her powers were magnified to near-infinite levels while she served as an avatar for the cosmic Phoenix Force. She was able to manipulate matter and energy on a molecular scale, although this varied on the Force's status and how much power it chose to allocate to her.
p.Lo as Cyclops (Scott Summers)
Powers
Cyclops possesses the mutant ability to project a beam of heatless ruby-colored concussive force from his eyes, which act as inter-dimensional apertures between this universe and another. Cyclops' body constantly absorbs ambient energy, such as sunlight, from his environment into his body's cells that allows him to open the apertures. Cyclops' mind generates a psionic field that is attuned to the forces that maintain the apertures. Because this field envelops his body, it automatically shunts the other-dimensional particles back into their point of origin when they collide with his body. Thus, his body is protected from the effects of the particles, and even the thin membranes of his eyelids are sufficient to block the emission of energy. The synthetic ruby quartz crystal used to fashion the lenses of Cyclops' eyewear is resonant to his minds' psionic field and is similarly protected. Due to a head injury, Cyclops is unable to shut off his optic blasts at will and must therefore wear ruby quartz lenses to block the beams.
Angela Merkel as Professor X (Charles Xavier)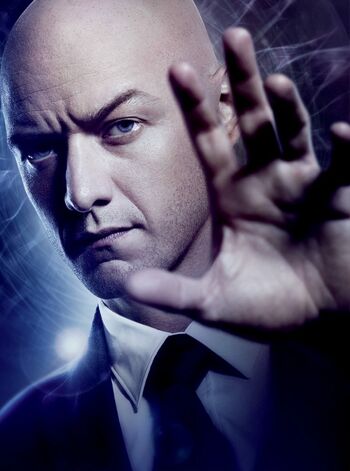 Powers
Professor X is a mutant who possesses vast psionic powers, making him arguably the world's most powerful telepath. He can read minds and project his own thoughts into the minds of others within a radius of approximately 250 miles. With extreme effort, he can greatly extend that radius. Professor X can also psionically manipulate the minds of others, for example to make himself seem invisible, and project illusions into them. He can also induce temporary mental and/or physical paralysis, loss of particular memories or even total amnesia. Professor X can project his astral form, the sheath of his life essence, onto abstract dimensions congruent to our own known as astral planes. There, he can use his powers to create ectoplasmic objects. He cannot engage in long-range astral projection on the earthly plane.
THIRD WARD TRILL as Wolverine (Logan)

Powers
Wolverine has superhuman senses, reflexes, and animal-like attributes. His skeleton includes six retractable one-foot long bone infused with adamantium claws, three in each arm. Extended longevity via regenerative healing factor. The speed at which this healing factor works varies in direct proportion with the severity of the damage Wolverine suffers. For example, he can fully recover from an ordinary gunshot wound in a non-vital area of his body within minutes, but it took him almost two months to fully recover from injuries sustained in a duel with Lord Shingen, which included one from a sword that went all the way through his trunk. Skilled hand-to-hand combatant.
Prince Oberyn as Storm (Ororo Munroe)

Powers
Psionic ability to manipulate weather patterns over limited areas. She can stimulate the creation of any form of precipitation such as rain or fog, generate winds in varying degrees of intensity up to and including hurricane force, raise or lower the humidity and temperature in her immediate vicinity, induce lightning and other electrical atmospheric phenomena, and disperse natural storms so as to create clear change. Storm can direct the path of certain atmospheric effects, such as bolts of lightning, with her hands. She has also demonstrated the ability to manipulate ocean currents, though the extent of this ability is still unclear. Storm is able to fly by creating winds strong enough to support her weight, the weight of others, and to propel her forward through the air. Storm can thus travel as fast as any wind can, and has reached speeds up to 300 miles per hour. Her powers over the atmosphere enable her to breathe at any speed, protect her from air friction, and grant her limited immunity to extreme heat and cold.
Cashmere as Magneto (Erik Lehnsherr)

Powers
Magneto possesses the power to control all forms of magnetism. He can shape and manipulate magnetic fields that exist naturally or artificially. It is unclear, however, whether he must draw magnetic force from outside himself (if so, then he can do so over vast distances), or whether he can also generate magnetic force from within himself. Nor is it clear whether Magneto's power is psionic or purely physiological in nature. Magneto's power is, for all practical purposes, limitless. Although Magneto's primary power is control over magnetism, he can also project or manipulate any form of energy that is part of the electromagnetic spectrum, including visible light, radio waves, ultraviolet light, gamma rays, and x-rays. However, Magneto almost always uses only magnetism, since it's more difficult for him to manipulate other forms of energy.
czr187 as Jubilee (Jubilation Lee)

Powers
Jubilee once could generate multi-colored globules of energy plasma she calls "fireworks." She could vary their power and intensity, from a multitude of sparkles capable of temporarily blinding others to a powerful detonation capable of much destruction, and could also absorb the energy back into her body without harm to herself. Jubilee had the potential to detonate matter on a molecular level. During her stint as Wondra from the New Warriors, Jubilee used tech devices that gave herself super strength, flight, and limited invulnerability. She kept her Wondra gear after the team disbanded, potentially needing to call upon those powers in the future.
La Stupenda as Nightcrawler (Kurt Wagner)

Powers

Nightcrawler is a mutant who can teleport by opening a portal into another dimension, travelling through it via an unconscious direction-finding sense, and returning to his own dimension. When teleporting, he leaves behind a small portion of the atmosphere of the other dimension that escapes with a muffled "bamf" sound and smells of brimstone. Nightcrawler has a limited unconscious extrasensory ability that prevents him from teleporting into any area that he cannot see or has not seen in the past, as doing so runs the risk of injury or death by materializing partially or entirely within a solid object. He is also able to cling to solid surfaces via his hands and feet. He can also render himself nigh-invisible in shadows by manipulating the ever-present portal to the dimension he teleports through so as to bend light around himself.
New mutant additions!
Tina as Psylocke (
Elizabeth "Betsy" Braddock)
Powers
Psylocke can generate a telekinetic katana, or direct her telekinesis through her fists to strike as if she had superhuman strength; she is also immune to telepathic probes and attacks. Psylocke's original powers were precognition, telepathy, mental bolts, mind control, and generating illusions. After Roma resurrected her, Betsy was briefly invisible to all mechanical detection devices. She could generate a "psychic knife" to stun or kill opponents. The Crimson Dawn gave her the power to travel via shadows, and to become virtually invisible in same. After swapping powers with Jean Grey, Betsy could create force fields, move objects with her mind, and generate energy blades.
[mention]Ramon[/mention] as Mystique (Raven Darkhölme)
Powers
Mystique can psionically shift the atoms of her body to duplicate any humanoid of either sex, wearing any kind of clothing. She can precisely duplicate another person's retina pattern, finger, palm and skin-pore patterns, and vocal cords. She can increase her volume, but not her mass. Mystique's power grants her age retardation, increased healing, and immunity to drugs and poisons. Mystique is a highly skilled combatant, actress, marksman, and strategist in terrorist and commando operations.
[mention]Martin.[/mention] as Rogue (Anna Marie)
Powers
Rogue is a mutant who formerly possessed the ability to absorb the memories, abilities, personality, and outward physical characteristics of other beings through skin-to-skin contact. Such transfers lasted for 60 times longer than the contact time, with extended contact resulting in the possibility of permanent absorption. No upper limit had been determined for the number of beings Rogue could simultaneously imprint. After permanently absorbing the powers of Ms. Marvel, Rogue possessed an amalgamated mutant human/alien Kree physiology that granted her a degree of immunity to poisons, and a virtually indestructible body. Rogue also possessed Ms. Marvel's above normal reflexes and psychic "seventh sense" that enabled her to subconsciously anticipate an opponent's moves. Recently, Rogue has seemingly permanently absorbed the fire-based powers of Sunfire.
Thanks are love, my mutant sistren!


[mention]SailorVenus[/mention] [mention]Maleficent[/mention] [mention]p.Lo[/mention] [mention]Angela Merkel[/mention] [mention]Prince Oberyn[/mention] [mention]Tina[/mention]